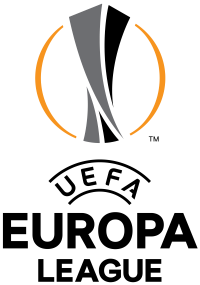 When you have already been subjected to enough criticism for the worst show, not much is left for you to excuse for your following defeats and this is what seems to be happening with Manchester United's highly under pressure boss Louis van Gaal who is almost ashamed after his side another defeat – this time to Liverpool in Europa League. Had they win the game they could have some respite off their premier league setback with an entry to last 16, but Daniel Sturridge and Roberto Firmino did not let this happen and capitalized over the penalties as and when they were awarded to them at Anfield, although, Red Devils manager did not confirm with few decisions including the one when Memphis Depay was adjudged to have pulled back Nathaniel Clyne. Although, it is expected from anyone who has consistently been losing games one after another, hence no one is buying Dutchman's allegations over referees' decisions while former Real Madrid boss has altogether a different opinion over the course of the game that made them almost an underdog of English soccer.
He, however, called both the goals cheap ones which could have been avoided with a little afford from his men, but as well agreed they have lost their track which has as well cleared the way for former Chelsea manager to replace him at Manchester. He said after the game, "I have to say Liverpool created an atmosphere that was fantastic. In the first half, we couldn't cope with Liverpool's pressure. David De Gea was fantastic. But it was a cheap penalty. He was held outside the box then he fell down. But it's difficult — you can't see it in one second. How their goals came was cheap.
"In the second half, we changed the shape then made much more contribution to the game, but we didn't create many chances. They then scored another cheap goal. Two-nil is a very difficult score for us. We have to create an atmosphere like Liverpool have done."
Moreover, adding about the second goal and how it was not the legitimate one, 64-year-old explained, "The guy who plays the pass for the second goal was already offside. When you give a sharp penalty, you then have to be sharp with the offside. I have not seen that, but Fellaini was one of the best players on the pitch. I'm very sorry when he makes a mistake like that. Is it important what Rio Ferdinand is saying, is that important to you? You don't give your opinion and then you give Rio Ferdinand's opinion — that is very strong of you," he reacted over Rio Ferdinand and Paul Scholes comments about their performance.